Dear Education Leaders,
This free Administrator's Desk newsletter is published weekly by Education World®, the largest free, independent resource on the Web for educators. If you enjoy this newsletter, please feel free to forward it to others. If this newsletter has been forwarded to you, you may sign up to receive it at http://www.educationworld.com/maillist.shtml.
To unsubscribe, see instructions at the bottom of this email.
Education World remains a free resource thanks to the support of our advertisers -- so please click on ads of interest and visit our advertisers' sites. Thank you.


=======================================================================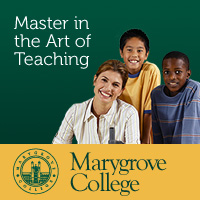 This week's newsletter is sponsored by Marygrove College.
An online Master in the Art of Teaching degree is within your reach from Marygrove College—a leader in teacher education since 1927. With Marygrove, you take two courses per semester, finishing a course every seven weeks—allowing you to complete your master's degree in less than 2 years. Choose from one of four areas of focus: Curriculum, Instruction, & Assessment, K-12; Reading & Literacy, K-6; Mathematics, K-5; or Mathematics, 6-8. Attend an online information session and receive a free $25 gas card!
=========================================================================
Volume 7 Issue 4
January 27, 2009


Fitness Program Fortifies Bodies, Minds
Integrating a fitness and nutrition program into everyday lessons helped some elementary students tone up and prepare for a competition to determine the "fittest school in the state." On the way to the contest, students lost weight, learned more about healthful eating, and improved their test scores. Included: Information about Operation Tone-Up.
http://www.educationworld.com/a_admin/admin/admin552.shtml
Carlton Ashby's The Power Is In You
Making the Most of Parent-Teacher-Student Conference Time
A recent conference has Carlton Ashby reflecting again on the importance of relationships -- in this case, the parent-teacher relationship. Parent-teacher conferences are an ideal opportunity to reinforce relationships that are key to helping students achieve.
http://www.educationworld.com/a_admin/columnists/ashby/ashby006.shtml

Diane Hodges' Looking Forward to Monday Morning
Ideas to drive your staff happy! This week…
More Valentine's Day Fun
--- String Hunt
--- Valentine's Match
--- Quote This!
http://www.educationworld.com/a_admin/columnists/hodges/index.shtml

Best Books for
School Leaders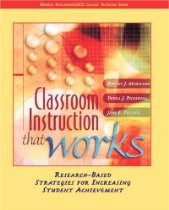 Classroom Instruction That Works: Research-Based Strategies for Increasing Student Achievement
For a book from one of the major education associations -- the Association for Supervision and Curriculum Development (ASCD) -- this is a relatively compact book of under 200 pages that offers nine categories of instructional strategies, along with the research and statistics to back up their efficacy. Among the nine are Summarizing and Note Taking; Homework and Practice; Nonlinguistic Representation; and Cooperative Learning. The emphasis in the book is on elementary instruction. Written by Robert Marzano and others.

Thank you for buying your books at the discounted rates offered in the EducationWorld/
SchoolNotes Book Store, powered by Amazon. Buying books from our bookstore helps us maintain Education World as a free resource for educators.

See more great books for school leaders.


Pete Hall's Always Strive to Be a Better You
Pete's Motto
Just as James Bond exists by the words "Live and let die" so award-winning principal Pete Hall lives by the words "Always strive to be a better you." How does Hall's motto guide his principalship? He shares ideas that might help all principals be their best.
http://www.educationworld.com/a_admin/columnists/hall/hall001.shtml
The Principal Poet
Mr. Ivan, Education World's Principal Poet, presents this week's poem, "Hall Lockers."
My locker's stuck! I can't get in!
My books are locked in tight,
So I've been kicking and banging
On the door to make things right…
http://www.educationworld.com/a_admin/columnists/ivan/index.shtml
Focus on...
The School Day: Calendars and Schedules
The pressure is on to squeeze as much learning into the school year as possible. That pressure has forced many school leaders to get creative with calendars and schedules. The articles in this archive share stories and practical tips you might need as you consider options for revamping the school year or school day.
http://www.educationworld.com/a_admin/focus/school_day_schedules.shtml

Partners for Student Success
"SMART" Night Builds Interest in Science, Math, and Relevant Technology
One South Carolina designed a Science, Math and Relevant Technology (SMART) Night to build community by bringing parents, students, teachers, and others together for food and activities. The evening promotes a love of science, math, and technology.
http://www.educationworld.com/a_admin/partners/partners039.shtml
From Our Leadership Library
Articles worth a second look from EdWorld's Administrator's Desk archive.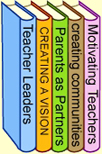 Co-Principaling
Tips for making a co-principalship work.
Staff Meeting Idea
A powerful way to remind teachers why they teach.
Short Tests
Research says more short tests can improve learning, test scores.
Wellness as a Way of Life
School, community leaders work to ensure wellness.
http://www.educationworld.com/a_admin/archives/
leadership.shtml
Pawlas on PR
Kid comments lead to teacher appreciation display.
http://www.educationworld.com/a_admin/pawlasPR/pawlasPR037.shtml
Mother's books explain diabetes, asthma, to kids

School breakfasts good investment for school preparedness

About 1 out 200 U.S. kids are vegetarians

P.E. classes emphasizing fitness for life
http://www.educationworld.com/a_issues/fittobetaught/fittobetaught061.shtml

Turnaround Tales
Atlanta School Surpasses Expectations
Staff members at Atlanta, Georgia's Capitol View Elementary School push themselves and their students to excel, because they know so many people expect them to fail. The school in a low-income area posts some of the best test scores in the state.
http://www.educationworld.com/a_issues/nclbwork/nclbwork064.shtml
Instant Meeting
Groups draw an image that describes a complex situation.
http://www.educationworld.com/a_admin/meetingidea/meetingideas028.shtml
Take Five for…
Reflecting on what makes your school a great school.
http://www.educationworld.com/a_admin/takefive/takefive023.shtml
Exceptional Event
Plan a Spaghetti Supper.
http://www.educationworld.com/a_admin/exceptional_events/exceptional_events023.shtml

Principal Ideas
"School Hug," trivia time, clean slate, spirit assemblies, more...
http://www.educationworld.com/a_admin/ideas/ideas002.shtml
How I Handled…
A child who was lost or missing.
http://www.educationworld.com/a_admin/how_i_handled/how_i_handled047.shtml
Morning Math
Boost math skills schoolwide with "Morning Math" questions for Week #20.
http://www.educationworld.com/a_admin/archives/morning_math.shtml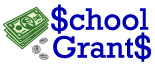 Grant of the Week
This week: The MTNA Foundation Fund's Teacher Enrichment Grants provide assistance to music teachers.
http://www.educationworld.com/a_admin/grants/additional_grants.shtml
Conventions & Conferences
What's coming up?
See our updated listing of 30+ conferences.
http://www.educationworld.com/a_admin/archives/conventions.shtml
Join the Conversation
On our "School Administrators" message board.
http://forums.educationworld.com/
Newsletters 'R Us
Copy and paste this free content into your teacher or school newsletters.


The ABCs of Student Success U is for Unique
Caught on the Web JigZone (Grades K-up)
Newsletter Clipart Library Valentine's Day
Parent Newsletter Template Valentine's Day
Math @ Home Simply Symmetrical
quotED "Your best teacher is your last mistake." http://www.educationworld.com/a_admin/archives/newsletters.shtml


The ABC's of Being a Principal
If you want the real lowdown on what it's like to be a principal, you've come to the right source. More than a dozen members of Education World's Principal Files team contributed their thoughts to this new book, an ABC book of the principal's job. Click to read this free book online.
http://www.educationworld.com/a_admin/admin/admin337_a.shtml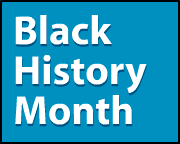 Celebrate Black History
February is the annual observance of Black History Month -- a time to recognize the achievements, contributions, and culture of African Americans. This week, Education World debuts its updated Black History Month archive of innovative activities to help you build your classroom celebration -- and to help you incorporate the African American experience into your curriculum all year long. Included: Challenge students to create ABC books, murals, and more about famous African Americans.
http://www.educationworld.com/a_special/black_history.shtml


Valentine's Day
If you haven't prepared, don't be brokenhearted… these cross-curriculum lessons will put you in the spirit of the day.
http://www.educationworld.com/holidays/archives/february.shtml#valentine
Lesson Plan of the Day
Click the link above to see dozens of recent Lesson Plans of the Day, including the five lessons below that were posted last week.


Basketball Verse - Write poems about basketball. (Grades 3-12)
President for a Day - Students pretend, tell about their day. (K-8)
Dramatizing Folktales - Act out Native tales, legends. (3-8)
Parachute Drop - Create chutes to carry paperclip passengers. (K-4)
Review Game - Use this game with any subject, any grade. (K-12)
http://www.educationworld.com/a_lesson/archives/dailylp.shtml
Friday Fun
Candy hearts are the game pieces in this takeoff on the board game Battleship.
http://www.educationworld.com/a_lesson/friday/friday020.shtml
Learning Game of the Week
A life-size tic-tac-toe review game.
http://www.educationworld.com/a_lesson/learninggame/learninggame032.shtml


News for Kids
U.S. Set to Celebrate Lincoln Bicentennial
The bicentennial of Abraham Lincoln's birth (February 12, 1809) is cause for a national celebration.
http://www.educationworld.com/a_lesson/archives/newsforyou.shtml
Reader's Theater
A Mysterious Message
As a school celebrates its 100th birthday, workers find a large box with a mysterious message inside. Can students decipher its secret meaning?
http://www.educationworld.com/a_curr/
reading/ReadersTheater/ReadersTheater006.shtml


Tech Lesson of the Week
Football Facts Scavenger Hunt
What do you know about the game of football?
http://www.educationworld.com/a_lesson/hunt/hunt020.shtml
From the Reading Machine
Spell Check
Students identify misspelled words and then spell them correctly. (1-12)
http://www.educationworld.com/a_tech/readingmachine/readingmachine014.shtml
Bulletin Boards That Teach
Dino-Mite Work
This monster dino that displays students' best work is sure to be a big hit.
http://www.educationworld.com/a_curr/bullboard/bullboard036.shtml


Every-Day Edits
Primary Edits Animals A to Z: Octopus
Ele-Middle Edits Edison, Hank Aaron, Chinese New Year…
http://www.educationworld.com/a_lesson/archives/animalsAtoZ.shtml
http://www.educationworld.com/a_lesson/archives/edit.shtml



Dr. Fred Jones: Tools for Teaching
Positive Discipline Management: Tips for Successful Implementation
Training is the easy part of effective professional development. The hard part is follow-through. Follow-through requires organizational change to support personal change.
http://www.educationworld.com/a_curr/columnists/jones/jones040.shtml
Wire Side Chats
Simulations Engage Students in Active Learning
Teacher Max Fischer, the author of a book of simulation activities for the social studies classroom, shares his tips for using simulations in the classroom.
Girls and Sports -- A Winning Combination
Husband-and-wife team Gil Reavill and Jean Zimmerman, authors of Raising Our Athletic Daughters, explain why girls and sports are a winning combination.
The Making of a Dynamic Department Head
Rodney LaBrecque, author of Effective Department and Team Leaders: A Practical Guide, discusses the traits of an effective department head and how they can improve staff morale.

Leah Davies: The Teacher Counselor
Movement Activities for Elementary Classrooms
Movement activities planned intermittently throughout the day can help children maintain focus on their schoolwork and reenergize themselves.
http://www.educationworld.com/a_curr/columnists/davies/davies007.shtml

Emma McDonald: The New Teacher Advisor
Strategies for Motivating Students
Are you doing the same exact thing day after day? Take time to analyze what's happening in your classroom, and try a few of these suggestions to pep up your class.
http://www.educationworld.com/a_curr/
columnists/mcdonald/mcdonald009.shtml

Goal Setting 101: The Process in Action
The best way to help students see the goal-setting process in action is to set a class goal and work together to achieve it.
http://www.educationworld.com/a_curr/profdev/profdev151b.shtml

Admit and Exit Slips in the Classroom
When students respond in writing to what they learn and share it, teachers can target the gaps and keep them on the right track.
http://www.educationworld.com/a_curr/profdev/profdev091.shtml

Teaming Up To Achieve
Test Prep Goes Into High Gear
After Parkville Community School teachers identified students most likely to reach the proficient level on the state tests with some focused remediation, extra help before and after school ramps up and students are told to "take ownership" of their learning.
http://www.educationworld.com/a_issues/teamingup/teamingup008.shtml
Game Show Presenter
Famelia Villanueva turns content reviews into challenging games with Game Show Presenter.
http://www.educationworld.com/a_curr/teacher_feature/teacher_feature075.shtml


Education Humor With Regina Barreca
Remembering an Unlikely Sanctuary
"…I honestly believe that elementary-school bathrooms are worth our attention. They loom large in one's imagination, not only when you're a kid and using them, but also when you're an adult and recalling them."
http://www.educationworld.com/a_issues/columnists/barreca/barreca024.shtml

Each week, we ask readers to cast their votes in The Weekly Survey. Cast your vote in this week's question of interest to all educators.

This Week's Survey Question
Should all U.S. high schools calculate graduation rates the same way?
Last Week's Survey Results
A California math teacher was in the news recently for selling ads on tests to raise money for classroom expenses. Would you consider doing something like that to make extra cash?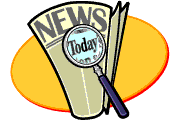 Each week, our Ed Scoops editor highlights education news headlines from around the world.
Education Studies and Reports
School Segregation on the Rise
Many U.S. schools are increasingly racially segregated, according to a study from the University of California's Civil Rights Project.
Special Education
Children Hurt by Restraints
Schoolchildren across the U.S. have been injured or killed when they were restrained or secluded, a disability rights group says. A House committee announced a hearing on the issue.
School Safety & Security
Cutting Buses Puts Kids at Risk
Shrinking budgets have forced some districts to cut bus service, forcing some students to walk to school in the dark or on the shoulders of roadways.
See more education news headlines in our EDscoops Archive.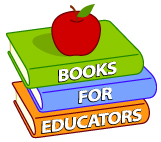 Each week, Education World spotlights books of interest to educators. This week, read a brief summary of two more of our "top 50 books for educators."
Nonfiction Matters: Reading, Writing, and Research
This is an important book for several reasons: one, nonfiction reading, writing, and research is a relatively new emphasis in elementary school, and in turn, nonfiction seems to be an important key in retaining boys' interest in reading. The appendixes in this book include various forms, reading logs, and so on, and a set of extremely valuable bibliographies of well-crafted nonfiction books in various categories. Written by Stephanie Harvey. Happy reading!
Click to learn more or to purchase this book.
Understanding By Design
Grant Wiggins is one of the most important education thinkers, with a unique and logical point of view on a fundamental aspect of school -- assessment. In this expanded second edition, Wiggins and co-author Jay McTighe convincingly turn the traditional assessment model on its head. Instead of creating curriculum and then figuring out assessment, they argue that we first determine what kids should learn, second how we're going to assess that learning, and only then design curriculum to enable students to pass. Not many education books crack the top 1,000 in Amazon sales, but this one does. Enjoy!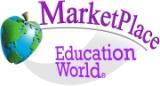 Click to learn more or to purchase this book.
Click the icon to the right to see more books and many other products that are available in the Education World MarketPlace.
==========================================================================
The Best of the WRITING BUG

If you enjoy Education World's weekly WRITING BUG feature, you'll love this book! Education World and the National Education Association (NEA) have joined forces to create a handy, pocket-size booklet with 44 of the most popular Writing Bug story starters. Use these Writing Bug activities to engage your students in effective writing. Each writing prompt will spark students' imaginations, tickle their funny bones, and motivate their pencils.

Included: In this booklet you'll find these Writing Bug titles and many more:

If I Could Interview Any U.S. President...
The Best Lesson I Ever Learned
I Got a Postcard from Another Planet
A Week Without TV
The Best Invention Ever/The Worst Invention Ever
Plus 39 more Writing Bug writing prompts!


The Best of WRITING BUG is part of the Teacher Treasure Series, an NEA Professional Library Publication.
http://store.nea.org/NEABookstore/control/productdetails?&item_id=0695X00

==========================================================================
Education World now incorporates www.SchoolNotes.com ~ "everybody on the same page!" The leading school-to-home communications platform, with FREE pages for teachers and automatic notification of parents and students when new homework is posted!
For a modest $24.95 PER YEAR, upgrade to Personal Edition, "Super SchoolNotes," with thousands of resources linked to your state's standards.
Click here for more information.
==========================================================================
MORE FEATURES OF INTEREST!


Reader's Theater More than two dozen scripts, perfect for the classroom.
Best Books for Teaching About… Booklists for 30 popular teaching themes.
Sign Up for Our Newsletters Ten free newsletters full of practical ideas.
Special Education Center Tools for the special education community.
Techtorials Tutorials take the terror out of tech.


Template Library Explore dozens of templates to meet your every need.
Wire Side Chats Ed World chats with experts from the "education world."
Printables Library 100s of printables!
Meet Our Columnists From across the "education world."
Early Childhood Themes From Sue LaBella.
Stress Kit Tools for catching your breath.
Classroom Management 101 Real tips from real teachers.
News for Kids World news with kids in mind.

==========================================================================
LEAVE 'EM LAUGHING
==========================================================================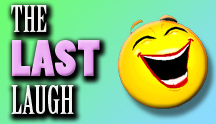 "Hello, You Have Reached…"
A California school and its teachers were sued by parents who wanted their children's failing grades changed to passing grades even though those children were absent 15-30 times during the semester and did not complete enough schoolwork to pass their classes. The following is an answering machine message the teachers at that school would probably like to hear on their phones.
"Hello! You have reached the automated answering service of your school. In order to assist you in connecting to the right staff member, please listen to all your options before making a selection:

To lie about why your child is absent - Press 1
To make excuses for why your child did not do his work - Press 2
To complain about what we do - Press 3
To swear at staff members - Press 4
To ask why you didn't get information that was already enclosed in your newsletter and several flyers mailed to you - Press 5
If you want us to raise your child - Press 6
If you want to reach out and touch, slap, or hit someone - Press 7
To request another teacher for the third time this year - Press 8
To complain about bus transportation - Press 9
To complain about school lunches - Press 0
If you realize this is the real world and your child must be accountable and responsible for his or her own behavior, class work, homework -- and that it's not the teacher's fault for your child's lack of effort -- hang up and have a nice day!"

Happy Presidents Day!

Some second graders were writing about the two presidents we celebrate in February. One student confused the two and added to his error by writing, "Abraham Lincoln was the first man known to be president. He was president when the silver whore was goin."

Little Johnny Is At It Again…

World History Teacher: How did the Vikings send secret messages?
Johnny: By Norse code!


School Doodle
Test Your Zero-Tolerance Aptitude
http://www.educationworld.com/a_issues/school_doodles/school_doodles37.shtml

==========================================================================
If you enjoy this What's New This Week at Education World Newsletter, please feel free to forward it to other teachers! If this newsletter has been forwarded to you, you may sign up for it -- and any of the other Education World newsletters -- at http://www.educationworld.com/maillist.shtml.
SIGN UP FOR OUR OTHER NEWSLETTERS

We hope you enjoy receiving this Education World e-newsletter. Did you know that Education World offers eight other FREE weekly newsletters?
Have you signed up to receive the...
Education World JOBS NEWSLETTER?
For those searching for a job in the education field, you will find new listings of teaching and administration jobs that have been submitted to Education World. Administrators, if you would like to post a position opening, submit it to:
http://www.educationworld.com/jobs/submit_job.shtml
Would you like to see a sample of the Education World Jobs Newsletter? If so, simply click the link below:
http://www.educationworld.com/newsletters_images/jobs_sample.shtml
If you would like to subscribe to the Education World Jobs Newsleter, please click this link:
http://www.educationworld.com/maillist.shtml#jobs
If the Jobs Newsletter is not of interest to you, do you know somebody else who might benefit from it? Perhaps you could pass this information along to that person.
==========================================================================
Education World®
http://www.educationworld.com/
newsletter-weekly@educationworld.com
===================================
Education World
1062 Barnes Road Suite 205
Wallingford, CT 06492
===================================