DIRECTIONS: Find 12 body parts hidden in the word search below. (The 12 words you want to look for can be seen in the WORD BOX below.)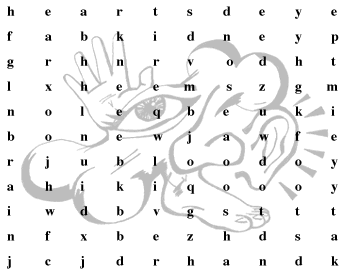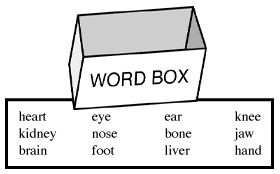 Trouble seeing the puzzle images? Click here for the text version of the puzzle.
© 1998 by Education World®. Permission is granted to teachers to reproduce this skill page for classroom use.