What's a screenshot? A screenshot is a picture of something on your computer screen. You can make a screenshot of almost any feature of any software program, and it can be as small or big as you want. For example, this is part of the Desktop of a Mac: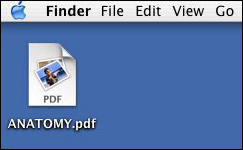 This is a toolbar in Word:
This is the logo for Education World's Web site: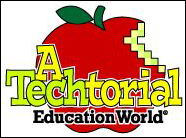 What good are screenshots when writing instructions for students? Let's say you're trying to get students to right align their names in a Word document. You could write, "On the formatting toolbar, click the icon that looks like five lines aligned to the right."
Or you could write, "Click

" The screenshot is shorter and easier to understand.
Next: A picture is worth a thousand words.