SCREEN SHOTS?
A screen shot is simply a picture of everything that is displayed on your computer screen when the screen shot is created.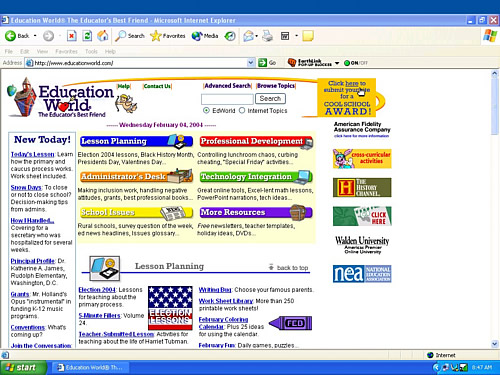 Notice that the screen shot above captures not only the Education World home page, but also the Start menu, and the part of the desktop that shows above the home page.
Screen shots are an excellent teaching tool. The graphic images not only help your visual learners, they greatly reduce the instructions and directions you need to provide all your learners.
Next: Creating screen shots.