SEE WHAT YOU'VE DONE
Students now can view the page they've created. In Internet Explorer, they
Go to File in the browser's menu bar and click Open (or Open File).
Locate the MyFirstHTMLPage.html file. (Click Browse in the OPEN window, or go to the directory the file was saved in.)
Click the file name, and then click Open.
If necessary, click OK in the OPEN window.
Your students' pages should look like this: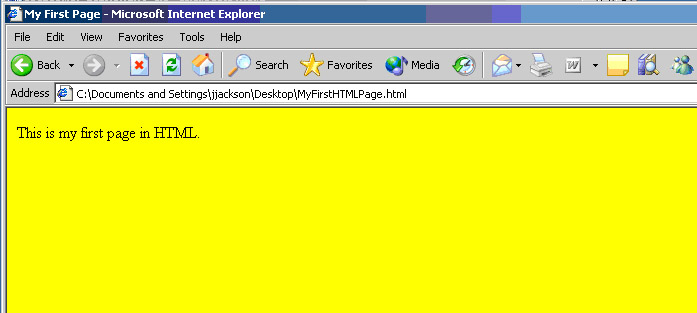 Ta da! Your students have created their first Web page!
Note: This page will appear only on students' computers, not on the Web. Uploading a page to the Web requires a host server. Ask your tech staff or administrators for more information on uploading school-based pages.
Next: What the symbols mean.